Whatever your budget our drawers stand the test of time.
CCF Industry manufacturer's quality half blind dovetailed drawer boxes made to your specifications to the nearest 1/32". Finished after assembly so you have a finished dovetail joint. Minimum height 2", maximum height 23". You specify the bottom panel thickness of 1/4", 3/8" or 1/2".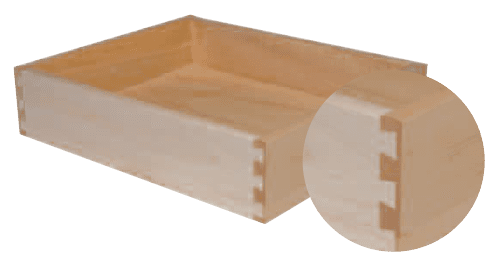 Solid Wood Dovetailed Drawers
Choose from a broad selection of various solid wood materials. Side panels can be done in 1/2", 5/8" or 3/4" thickness.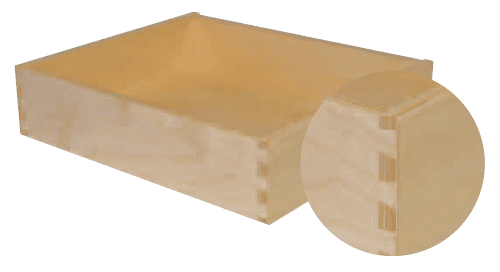 Baltic Birch Plywood Drawers
Joints are dovetailed and side panels can be 1/2", 5/8" or 3/4" thick material.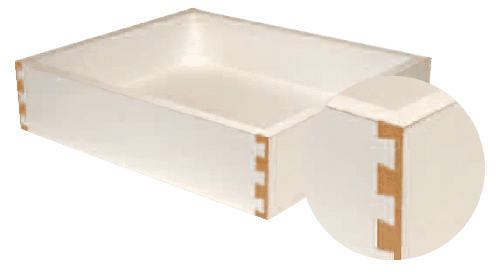 Choose from White or Black Ultrafoil on MDF core in 1/2" or 5/8" material. Also, in dovetail or dowel & bore joints. Melamine drawers are constructed with a flat top edge, and matching edgebanding.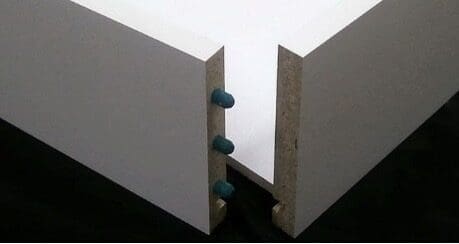 Pre glued dowel pins are installed inside the connecting drawer panels, making them invisible. This joint is mostly used for melamine.